Our eLearning helps your employees develop sustainable understanding of important compliance and ethics issues for everyday work situations.
Custom compliance eLearning built for your business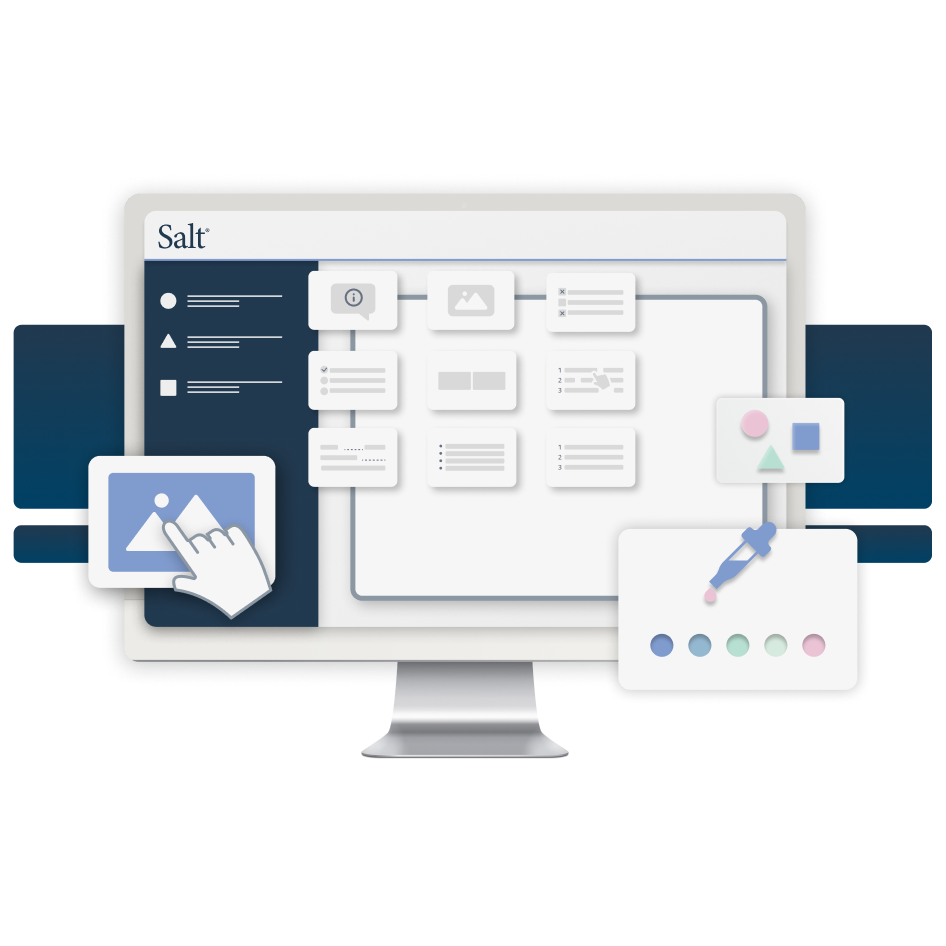 Our eLearning helps your employees develop sustainable understanding of important compliance and ethics issues for everyday work situations.
Financial Crimes eLearning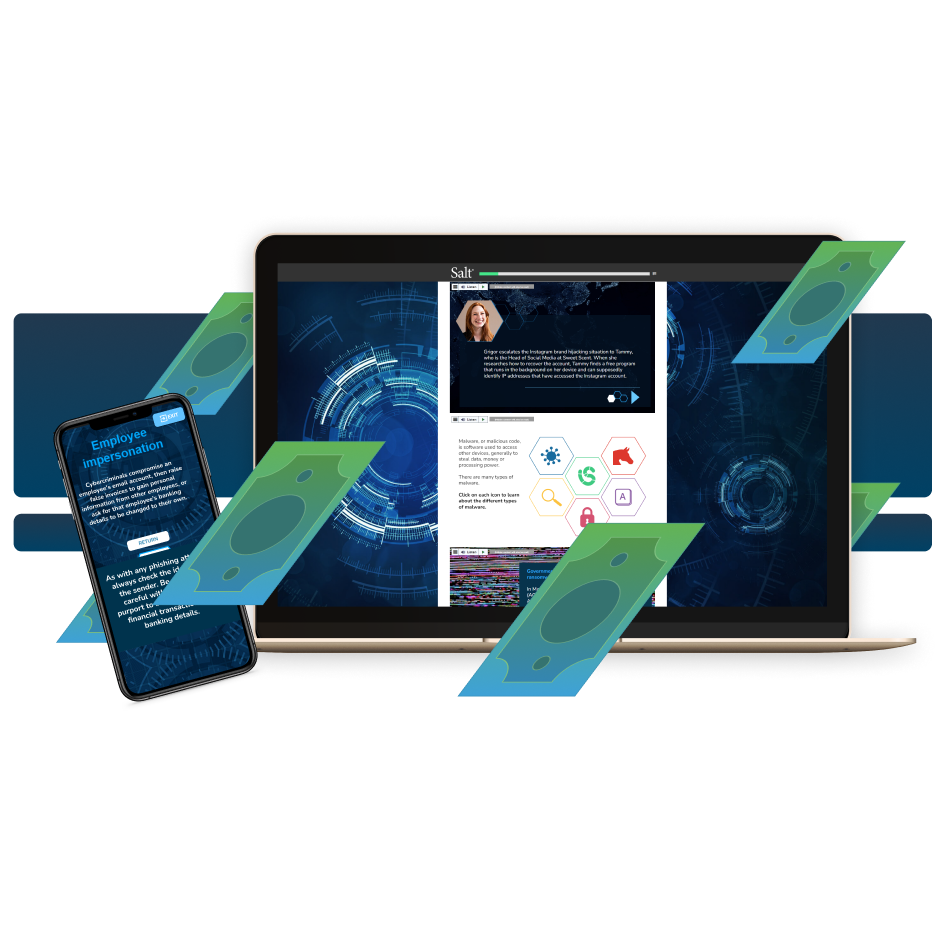 What compliance training are you looking for?
Does your existing risk and compliance program need reviewing? Getting stuck planning your learning strategy? Talk to us about training needs analysis, AML/CTF assessments, and compliance programs and policy reviews.
Businesses who rely on us for compliance training
Salt Adaptive allows you to build content quickly and easily, that exports via SCORM to your organisations Learning Managmenet System (LMS) or directly in to the Salt Compliance LMS.
Customisable training to fit your business
No two organisations are the same. Our compliance learning experts work with you to create tailored eLearning programs that maximise relevance, improve engagement, and promote speed to competence.
Incorporate your own branding
Custom graphics and animations
Develop customised scenarios
Develop microlearning and corporate communications campaigns
Online training, accessible for all
Save time and resources with convenient, expertly crafted online training. Our eLearning is split into short, relevant modules, catering to different job roles and experience levels.
Accessible on all devices
Text-to-voice audio software to support all learning styles
Adaptive learning to focus on knowledge gaps
Powerful data analytics
Schedule, manage and monitor your organisation's compliance training activities using our dynamic data and analytics. Securely track staff participation and completion rates across your organisation.
Review lesson & assessment performance
Use training time data to evidence ROI & review outliers for remedial attention
Multi-lingual question analysis ensures consistent reporting across translated courses
Use data to locate systemic issues & common errors or misunderstandings
Promote deeper & more advanced learning
We develop online compliance training for a wide range of industries.
Our large library of courses cover a variety of topics and jurisdictions. Our in-line multilingual functionality covers more than 20 languages.
– Banking & Finance
– Transport & Logistics
– Oil and Gas, Resources & Mining
– Healthcare & Pharmaceutical
– Education
– Hospitality & Gaming
– Manufacturing
– Engineering & Construction
Award-winning
Our award winning eLearning courses are designed and maintained by industry experts in compliance and adult education.
Compliance-driven
Our team monitors changes in legislation and works with you to ensure training content is kept up to date.
Time-saving
Creating & updating training courses requires lots of time, effort & resources. Leave that with us.
Responsive service
Every business has different needs and we're here to help. Get the help you need with our client-focused service.
Salt® Adaptive
Powerful course builder
Powerful content authoring platform. Build world-class eLearning courses, with robust analytics.
Good for medium organisations looking for a more tailored Learning Management System
 Access expert-built training
Build your own courses to fit your need
Integrate with Salt LMS
Separate robust reporting & analytics platform
Continuous Professional Development (CPD) points tracking
GRC Solutions Bespoke eLearning
Custom built expert training
Bespoke & customised training. Get training, built from the ground up, tailored to your company.
Good for large organisations looking for a custom built eLearning system
Custom expert online training built from scratch
Separate robust reporting & analytics platform
Boost training engagement with video-based learning, storytelling, micro-learning and more
Continuous Professional Development (CPD) points tracking
Integrate with Salt Compliance LMS or your existing SCORM compliant LMS.
Great for small teams and individuals looking for training.
Get expert-built, award-winning online compliance training on-demand.
On-demand courses ready to go
Large library of courses
Can be tailored to meet your specific needs
See how we can help your business.
Get a demonstration of our Salt Learning platform.